De fleste drikker teen grundet de mange sundhedsmæssige fordele, som en del af en sund diet og plante baseret livsstil. Andre bare fordi det smager godt. Er du sensitiv over for koffein, anbefaler vi at drikke den sidste kop inden kl. 15.00 og max. 2-3 kopper pr. dag.
Matcha er synonym med sundhed. Den grønne te er rig på vitaminer, mineraler, antioxidanter og aminosyrer. Derudover finder du også L-theanine, Chlorophyll og EGCG catechin, der er gavnlige for vores helbred. Du kan med fordel drikke din matcha før og efter sport, til yoga og meditation, når du skal slappe af eller holde fokus.
Matcha er ideelt at drikke før træning og gerne en halv time før så du kan få gavn af det naturlige koffein indhold du finder i den grønne te.  Drik den varm eller kold eller bland den i din mad. Du kan også blande det sammen med dit proteinpulver. 
I matcha finder du L-theanin som er en aminosyre. Aminosyrer er kemiske stoffer, der udgør byggestenene i den menneskelige krop, da de skaber proteiner, der er afgørende for produktionen af insulin, adrenalin og neurotransmittere. Se matcha guides her.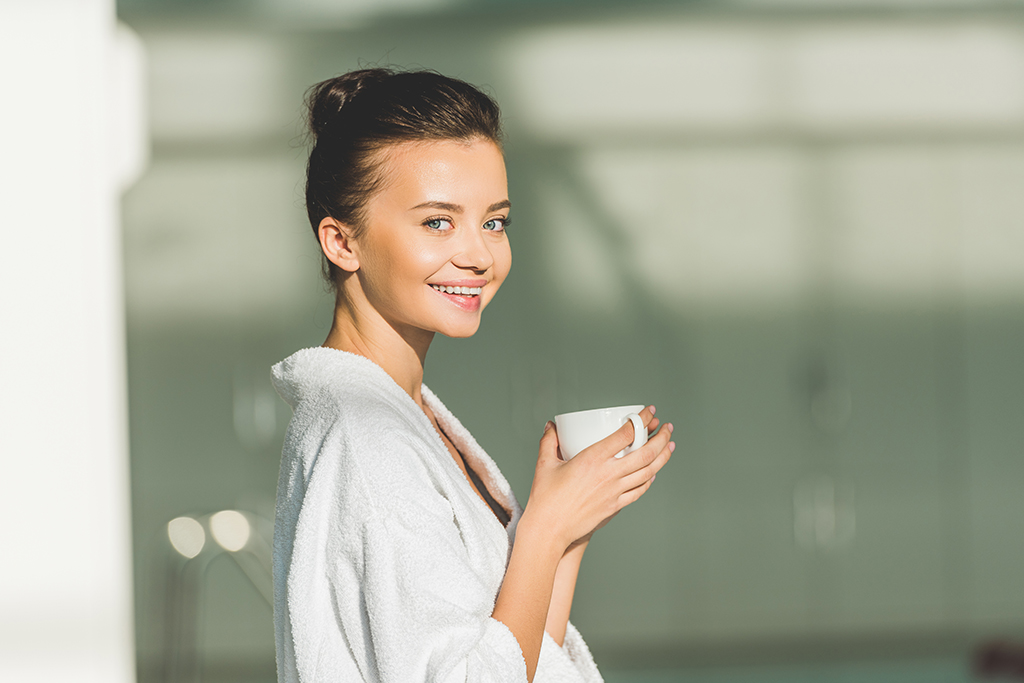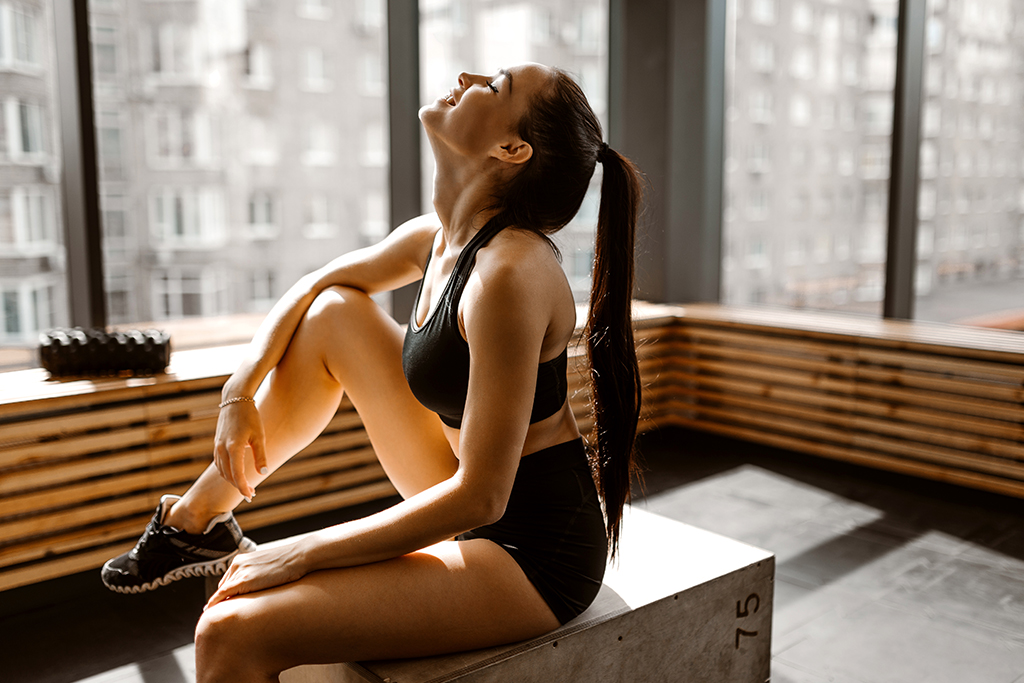 Matcha menes at have en afslappende effekt. Drik din matcha te når du har brug for en pause, genoplade batterierne, nyde en stille stund og være god ved dig selv.
I matcha finder du også EGCG catechin som tilhører gruppen af polyfenoler. De er til stede i planter, frugter (f.eks. æbler, blåbær, stikkelsbær, vindruekerner, kiwi, jordbær), rødvin, øl, kakao, chokolade, kakao, almindelig grøn te; men matcha er deres rigeste kilde. Se opskrifter med matcha her.
Matcha er menes at kunne hjælpe med at holde fokus. Så drik matcha de dage hvor du har brug for en hjælpende hånd til at holde koncentrationen.
I matcha finder du også Klorofyl, som er det stof, der giver planter deres grønne farve. Det hjælper planter med at absorbere energi og få deres næringsstoffer fra sollys under den biologiske proces kendt som fotosyntese. Klorofyl findes i mange grønne grøntsager og matcha grøn te. Det betragtes som en naturlig kilde til antioxidanter. Se matcha guiden her.
Matcha bruges ofte før Yoga som både er en metal og fysisk træning og hvor der er brug for fokus og energi som matcha menes at kunne bidrage med.
Matcha regnes som værende et superfood, der er typer af mad, der er særligt rige på sunde næringsstoffer, blandt andet vitaminer og mineraler. Se vores vitamin og mineral guide her.
Matcha og mindfulness har en lang historie med hinanden, der går helt tilbage til det 9. århundredes Kina. Selve tilberedelsen af den traditionelle Japanske Te ceremony kan være en en god måde at geare ned på inden din meditation.
Matcha går ofte under betegnelsen – Superfood. Men hvad er et såkaldt superfood og hvilke andre fødevarer er heldige nok til at komme under samme kategori. Læs mere om superfood her.
Always Organic
Superfood • Rawfood • Functional food
Be Energized. Stay Focused. Go Green.
MATCHA TEA SUPPORTS THE IMMUNE SYSTEM. Matcha green tea fortifies the immune system with antioxidants. MATCHA TEA BOOSTS THE METABOLISM. Effectively burns fat and helps with weight loss. MATCHA TEA ARE A NATURAL DETOX. Detoxifies, cleanses and charges the body naturally. MATCHA TEA PROVIDES YOU WITH SLOW RELEASE ENERGY. Boost your energy level without the subsequent caffeine crash. MATCHA TEA ENHANCES YOUR MOOD. Promotes mental focus, relieves stress and reduces anxiety. MATCHA TEA HAS ANTI-INFLAMMATORY PROPERTIES. Helps to protect against harmful bacteria and virus MATCHA TEA GIVES YOU HEALTHY SKIN. Polyphenols found within green tea can help to prevent UV skin damage. MATCHA TEA IS AN ANTIOXIDANT SUPERFOOD Contains 137 x more antioxidants than regular tea. Matcha is rich in catechins, which act as natural antioxidants. MATCHA TEA RICH IN FIBER, CHLOROPHYLL & VITAMINS. Provides vitamin C, selenium, chromium, zinc, and magnesium. MATCHA TEA ARE AN ORGANIC SUPERFOOD. MATCHA TEA ARE RAW FOOD AND MATCHA TEA ARE FUNCTIONAL FOOD