Most people drink tea because of its many health benefits, as part of a healthy diet and plant-based lifestyle. Others just because it tastes good. If you are sensitive to caffeine, we recommend drinking the last cup before 15.00 and max. 2-3 cups per day.
Matcha is synonymous with health. Green tea is rich in vitamins, minerals, antioxidants and amino acids. In addition, you will also find L-theanine, Chlorophyll and EGCG catechin, which are beneficial for our health. You can drink your matcha before and after sports, for yoga and meditation, when you need to relax or stay focused.
Matcha is ideal to drink before exercise and preferably half an hour before so you can benefit from the natural caffeine content you find in the green tea. Drink it hot or cold or mix it into your food. You can also mix it with your protein powder.
In matcha you will find L-theanine which is an amino acid. Amino acids are chemical substances that form the building blocks of the human body, as they create proteins that are essential for the production of insulin, adrenaline and neurotransmitters. See matcha guides here.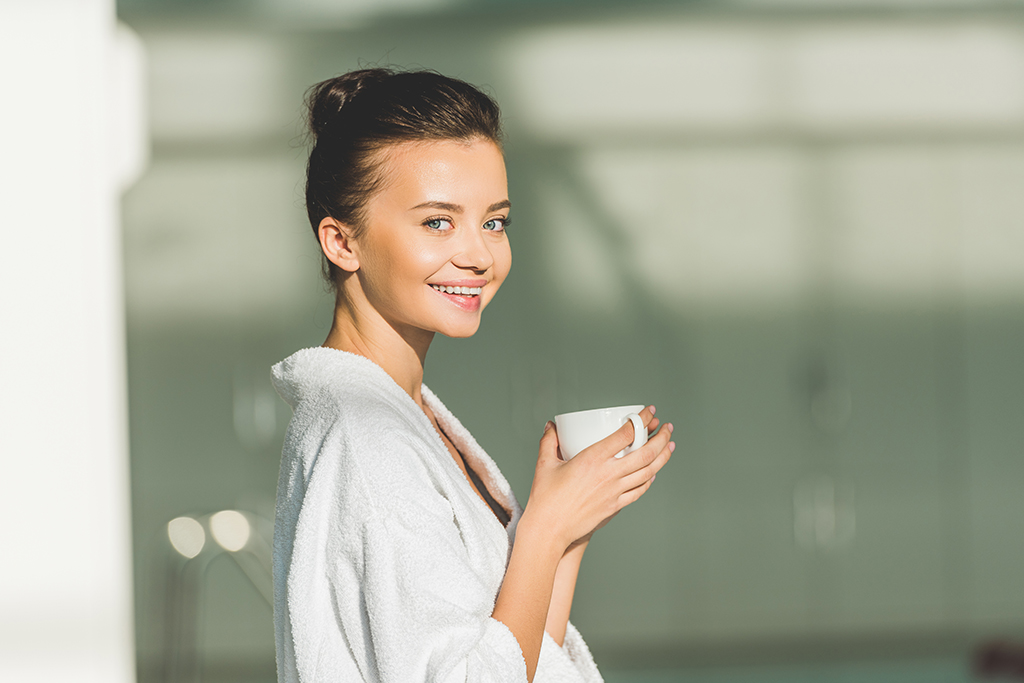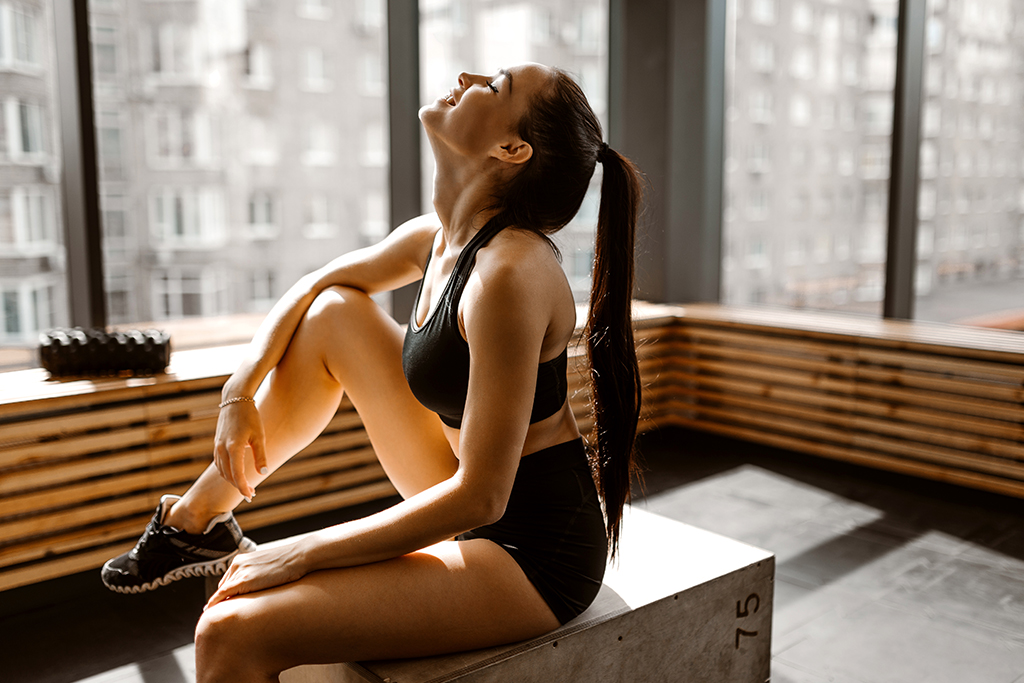 Matcha is believed to have a relaxing effect. Drink your matcha tea when you need a break, recharge your batteries, enjoy a quiet moment and be good to yourself.
In matcha you will also find EGCG catechin which belongs to the group of polyphenols. They are present in plants, fruits (e.g. apples, blueberries, gooseberries, grape seeds, kiwi, strawberries), red wine, beer, cocoa, chocolate, cacao, plain green tea; but matcha is their richest source. See recipes with matcha here.
Matcha is believed to help stay focused. So drink matcha on those days when you need a helping hand to stay focused.
Matcha also contains chlorophyll, the substance that gives plants their green colour. It helps plants absorb energy and get their nutrients from sunlight during the biological process known as photosynthesis. Chlorophyll is found in many green vegetables and matcha green tea. It is considered a natural source of antioxidants. See the matcha guide here.
Matcha is often used before Yoga which is both a metal and physical workout and where focus and energy are needed which matcha is believed to contribute.
Matcha is considered to be a superfood, which are types of food that are particularly rich in healthy nutrients, including vitamins and minerals. See our vitamin and mineral guide here.
Matcha and mindfulness have a long history with each other, dating back to 9th century China. The actual preparation of the traditional Japanese tea ceremony can be a great way to wind down before your meditation.
Matcha is often referred to as – Superfood. But what is a so-called superfood and what other foods are lucky enough to fall into the same category. Read more about superfoods here.
Always Organic
Superfood – Rawfood – Functional food
Be Energized. Stay Focused. Go Green.
MATCHA TEA SUPPORTS THE IMMUNE SYSTEM. Matcha green tea fortifies the immune system with antioxidants. MATCHA TEA BOOSTS THE METABOLISM. Effectively burns fat and helps with weight loss. MATCHA TEA ARE A NATURAL DETOX. Detoxifies, cleanses and charges the body naturally. MATCHA TEA PROVIDES YOU WITH SLOW RELEASE ENERGY. Boost your energy level without the subsequent caffeine crash. MATCHA TEA ENHANCES YOUR MOOD. Promotes mental focus, relieves stress and reduces anxiety. MATCHA TEA HAS ANTI-INFLAMMATORY PROPERTIES. Helps to protect against harmful bacteria and virus MATCHA TEA GIVES YOU HEALTHY SKIN. Polyphenols found within green tea can help to prevent UV skin damage. MATCHA TEA IS AN ANTIOXIDANT SUPERFOOD Contains 137 x more antioxidants than regular tea. Matcha is rich in catechins, which act as natural antioxidants. MATCHA TEA RICH IN FIBER, CHLOROPHYLL & VITAMINS. Provides vitamin C, selenium, chromium, zinc, and magnesium. MATCHA TEA ARE AN ORGANIC SUPERFOOD. MATCHA TEA ARE RAW FOOD AND MATCHA TEA ARE FUNCTIONAL FOOD