Enjoy a fresh well-balanced and bittersweet green tea. Premium contains all the goodness and nutrients found in Ceremonial Grade. The crop comes from a later harvest, meaning it will have a more classic green tea taste and less sweet than Ceremonial Grade.
Matcha premium's rich flavour means it's ideal for drinking as a matcha latte, blending into healthy smoothies and porridges, and balancing sweets and ice cream.
Green tea is rich in vitamins, minerals, antioxidants and amino acids that are beneficial to our health. Matcha is the superfood with the highest antioxidant content.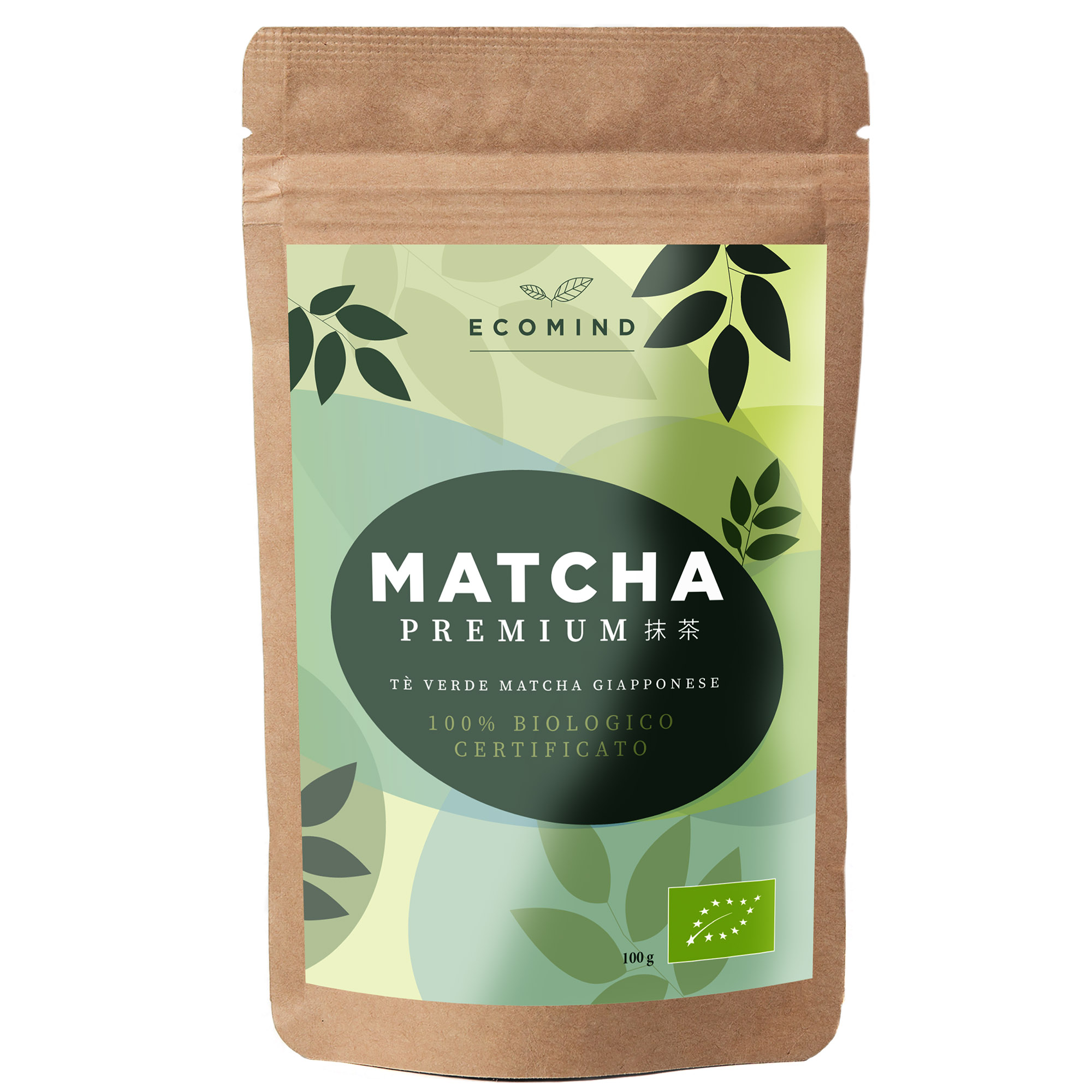 Amazon Review
@PierpaoloTommasi
One word: Good - I have already tried the ceremonial rank of this company and it was a surprise. This version, "only" premium grade, is up to the ceremonial. The flavor is fresh and unobtrusive and with no strange aftertaste. It blended well with the milk (it is not soluble, so it does not dissolve but it does blend) and there is no residue left in the cup like I have in other brands. I plan to try it also in the pastry to make matcha cookies.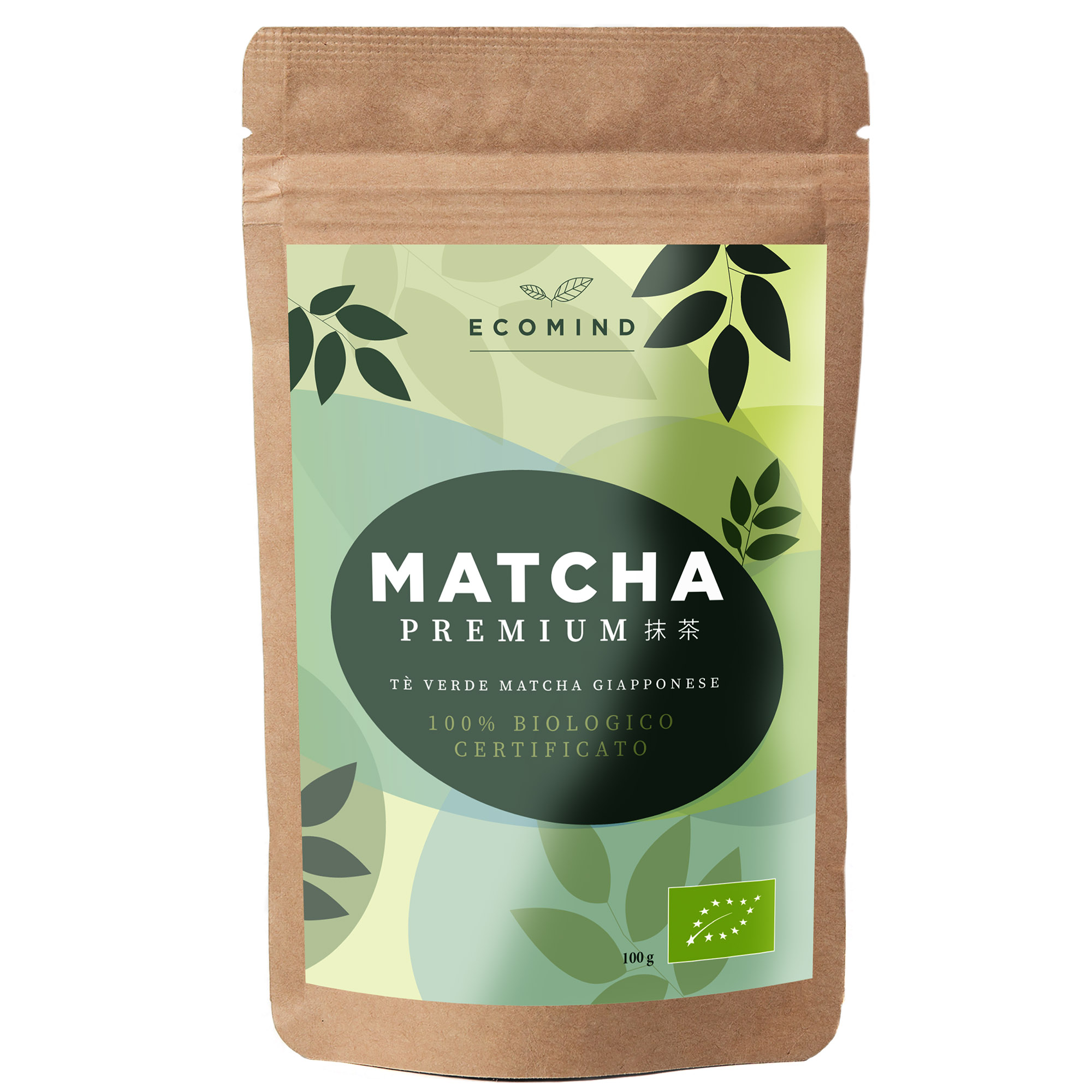 Amazon Review
@VerifiedPurchase
Great quality - It is a beautiful bright green. It dissolves well and leaves no annoying lumps. Comes in an airtight bag. It tastes really good and gives me instant energy. I am really satisfied.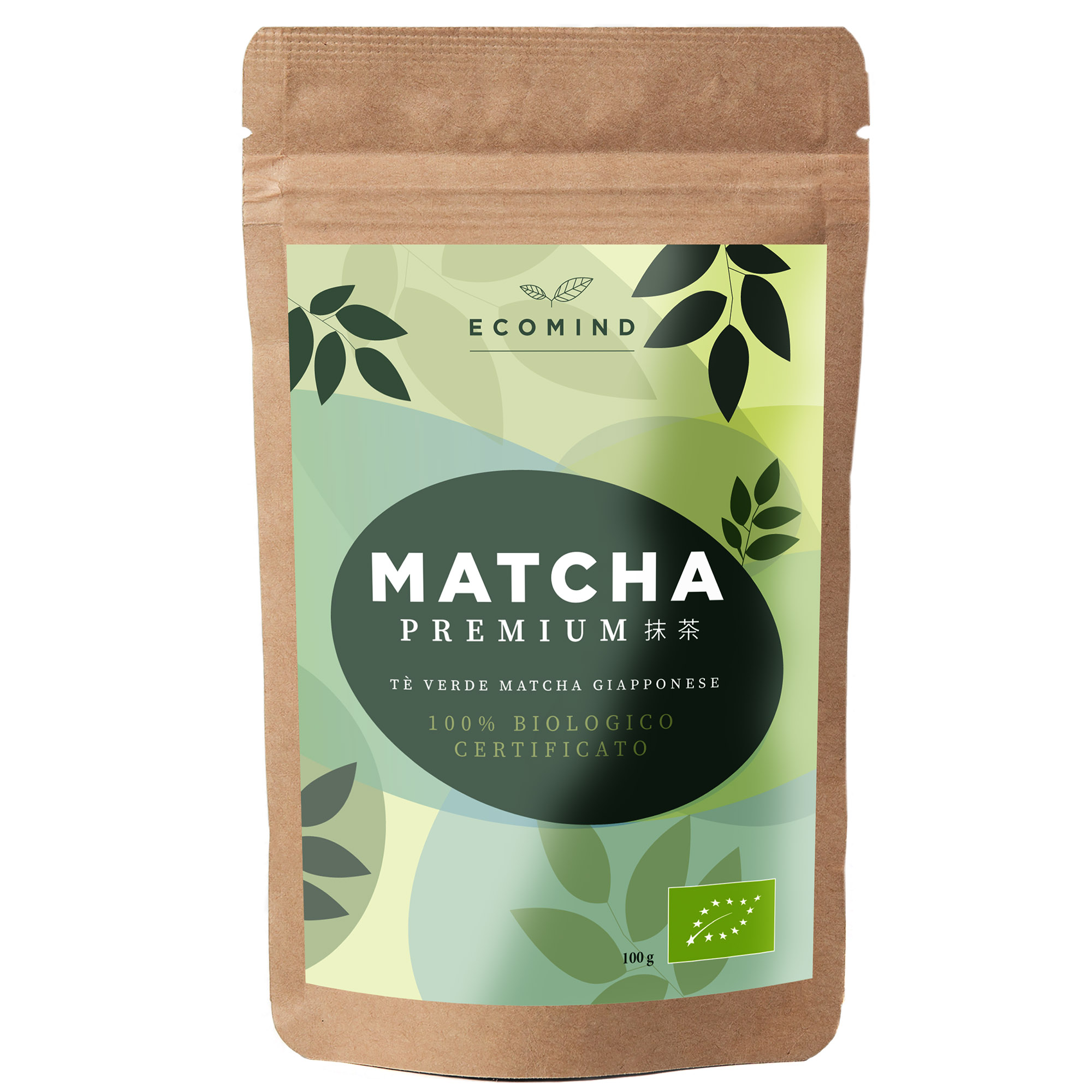 Amazon Review
@VerifiedPurchase
Particular and very good taste - Surely a product not for everyone, both for the price and for the preparation method. Like many, I'm certainly not a connoisseur, but I think it's worth tasting, you won't regret it.
High quality green tea matcha. The tea leaves grow in the shade and are stone ground into an ultrafine powder.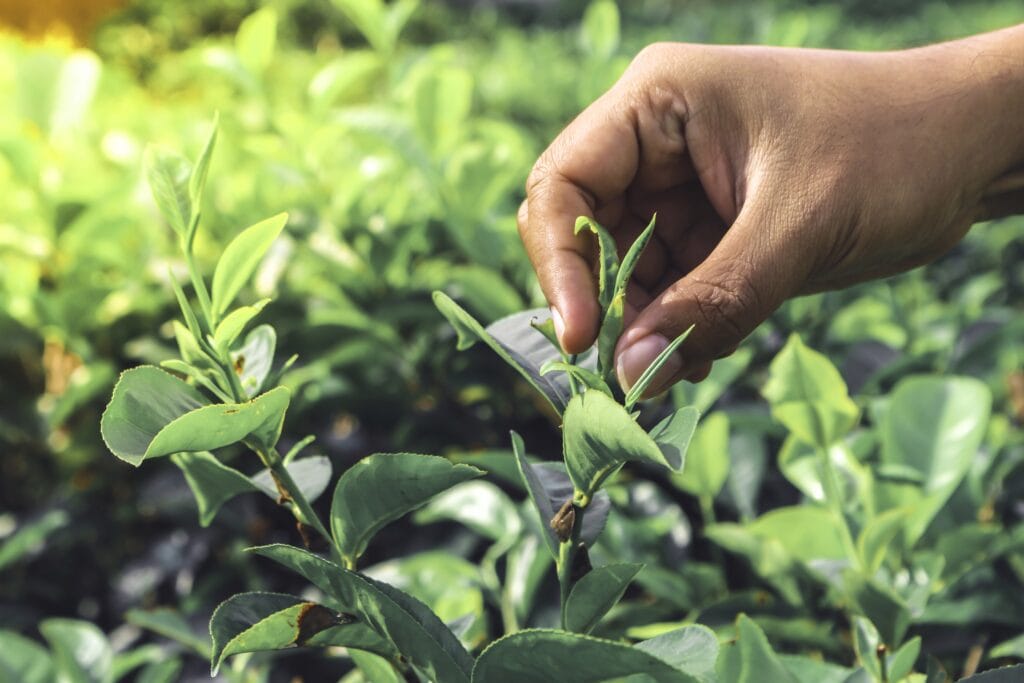 Certified organic by the Danish Food Administration and certified organic by the European Commission.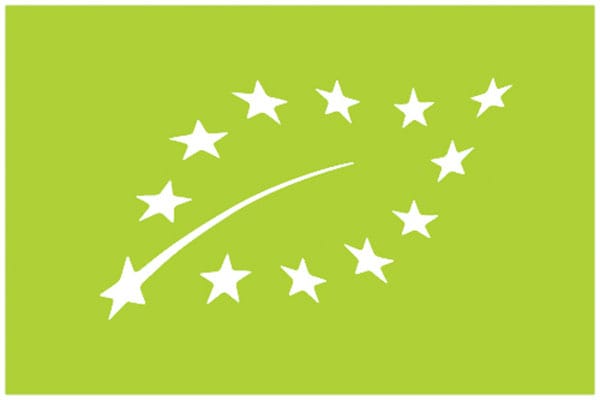 Ideal to drink as matcha latte, in healthy smoothies and porridge as well as balancing sweet desserts and ice cream.
Beautiful deep green colour. Colour defines taste and quality.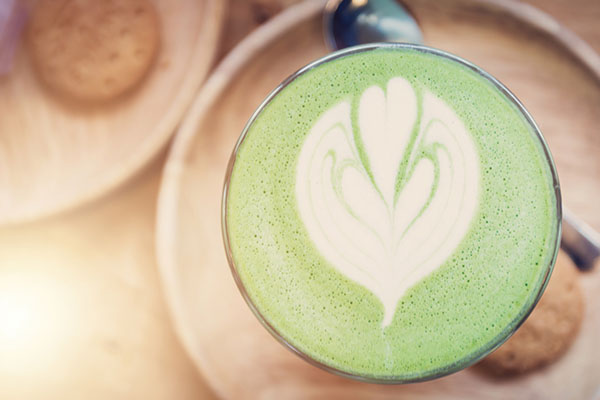 Ultrafine texture similar to talc. Matcha powder is almost electric.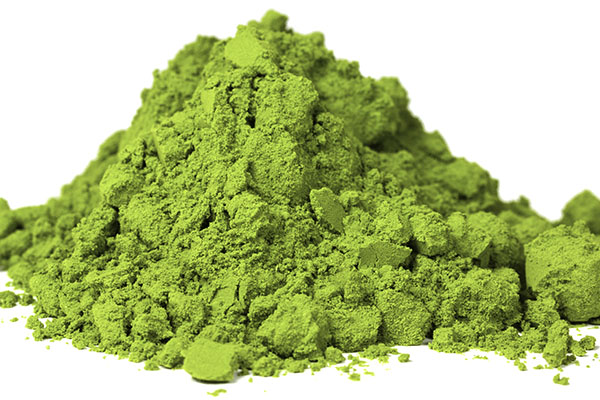 Fresh well-balanced and bittersweet tea with stronger taste of green tea.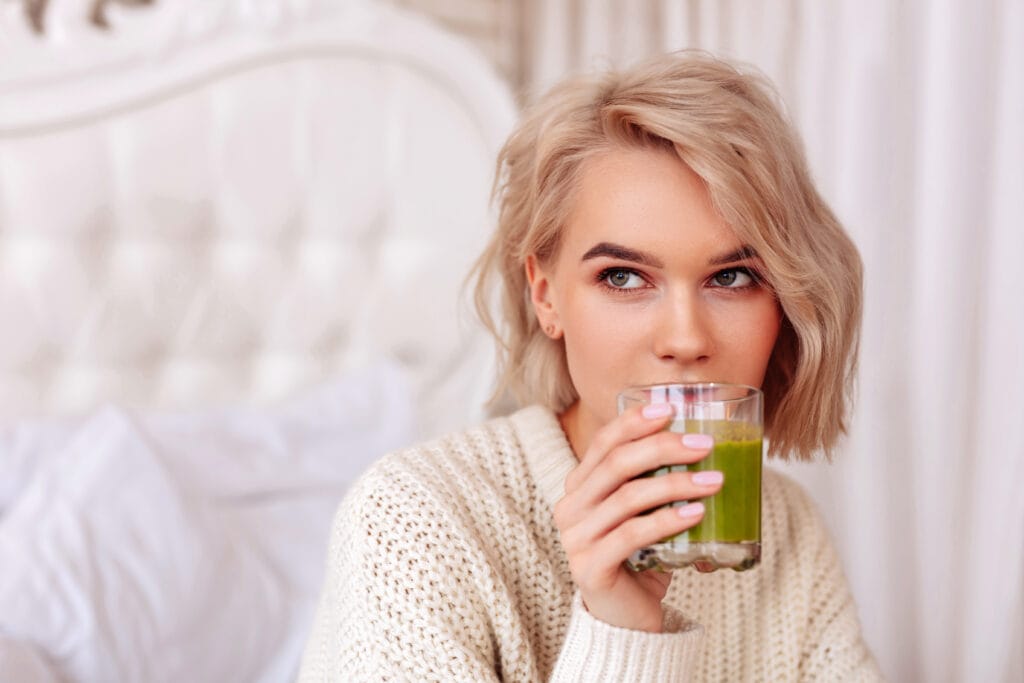 Here, only your imagination sets the limits. See our many recipes with matcha and find inspiration for the green and healthy kitchen
Store your matcha in a cool, dry place out of direct sunlight. Store in refrigerator after opening and sealed to preserve flavor, color and nutrients.
Ecomind Matcha is from the city of Kagoshima in Japan which is famous for its fertile soil, and high standards of food safety and organic farming.
CONTAINS
Natural caffeine content
L-theanine
EGCG catechin
Chlorophyll (the green natural colour produced by photosynthesis)
Vegetarian
Vegan
100% Organic Matcha
A cup of green matcha tea
(½ tsp. or 1 g) contains
Protein 306 mg
Amino acid 272 mg
Lipids 50 mg
Potassium 27 mg
Magnesium 2,3 mg
Calcium 4,2 mg
Zinc 0,62 mg
Phosphorus 3,5 mg
Iron 17 mg.
NO
Additives
Preservatives
Artificial flavours
Artificial colouring
Sugar
Dairy products
Gluten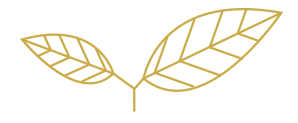 MATCHA TEA SUPPORTS THE IMMUNE SYSTEM. Matcha green tea strengthens the immune system with antioxidants. MATCHA TO SHAPE THE METABOLISM. Effectively burns fat and helps with weight loss. MATCHA TEA IS A NATURAL DETOX. Detoxifies, cleanses and recharges the body naturally. MATCHA TEA GIVES YOU LONG-LASTING ENERGY. Increase your energy levels without the subsequent caffeine CHRASH. MATCHA TE improves your mood. Promotes mental focus, relieves stress and reduces anxiety. MATCHA TEA HAS ANTI-INFLAMMATORY PROPERTIES. Helps protect against harmful bacteria and viruses. MATCHA TEA GIVES YOU HEALTHY SKIN. Polyphenols found in green tea can help prevent UV skin damage. MATCHA TEA IS AN ANTIOXIDANT SUPERFOOD. Contains 137 times more antioxidants than regular tea. Matcha is rich in catechins, which act as natural antioxidants. MATCHA TEA RICH IN FIBRE, CHLOROPHYLL & VITAMINS. In matcha you will find vitamin C, selenium, chromium, zinc and magnesium. MATCHA TEA IS AN ORGANIC SUPERFOOD.